Couples can now get married at this 'beautiful' and newly-restored 16th Century venue in Lincolnshire
The Grade-II listed historic venue has now acquired a weddings licence – allowing couples to say 'I do' in a unique setting.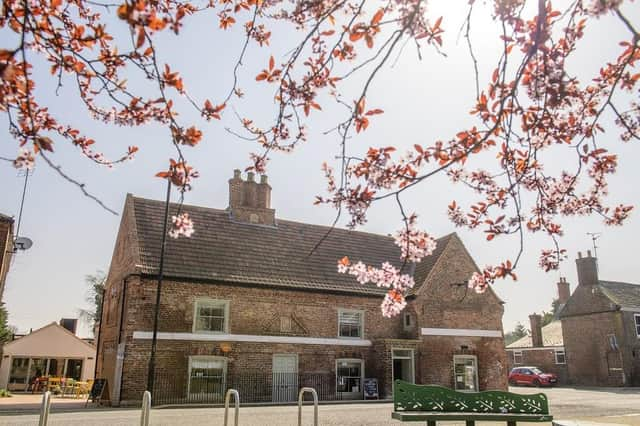 The Old King's Head, in Kirton, near Boston, was recently restored by Heritage Lincolnshire, the county's Buildings Preservation Trust, re-opening as a cafe, B&B and Barn function suite in October 2021.
But the recent acquisition of a weddings licence means couples can now officially get married at the attractive and historic 16th century building.
A spokesperson for Heritage Lincolnshire said: "Located in the heart of the charming village of Kirton, this historic gem captures the essence of a romantic village hideaway for couples and their loved ones, within easy reach of Boston and surrounding towns.
"Offering more than just a venue, this lovingly restored 16th century coaching Inn, can provide an all-encompassing experience to make every couple's dream wedding a reality.
"With onsite catering, a large dining room, nine onsite guestrooms, function space and a walled garden courtyard, The Old King's Head has everything you need for a truly memorable wedding, all in one place."
Tracy Stringfellow, CEO of Heritage Lincolnshire added: "We're so pleased to be able to enhance our weddings package to include civil ceremonies right here at the venue.
"By choosing The Old King's Head as your wedding venue, you're also supporting Heritage Lincolnshire, a local charity, to achieve our mission to preserve the historic buildings of Greater Lincolnshire".
The Old King's Head can provide a tailored wedding for up to 80 guests, with bespoke décor, entertainment and catering packages, as well as a dedicated team to ensure every detail, from the flower arrangements to catering, is taken care of.