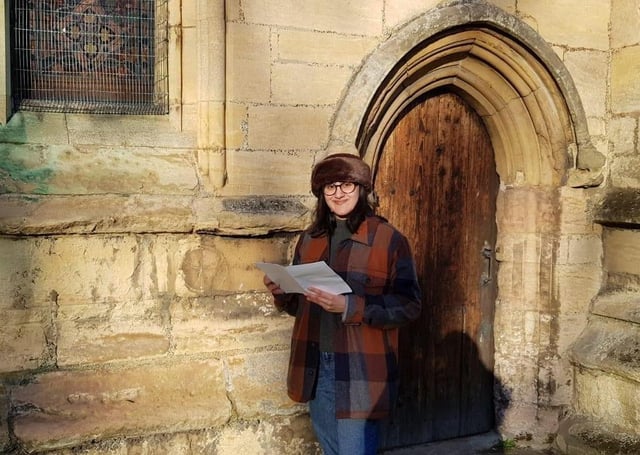 Trying out the new Lincolnshire Explorer Trail in Sleaford. EMN-211001-162359001
Focussing on the highlights, hidden gems and things we perhaps do not know and see within our localtowns and villages, the project aims to create self-led trails which encourages locals and visitors to get out and about to explore the rich heritage of our towns and villages - ideal for families and households to liven up their lockdown exercise.
The first in the series allows families to discover the historic town of Sleaford whilst solving a chain of clues to assist the trail's animal mascot. It puts the town's best known heritage locations in the spotlight, whilst also highlighting some of the more unusual and less recognised sites. For locals it can even transform the way they look at the town, noticing places and features they may never have spotted before.
The outdoor trail has been put together by a team of local volunteers who researched, planned and trialled the trail before it went on to be professionally designed into a booklet.
Charlotte Davey, who is leading the project said: "The Lincolnshire Explorer Trails project is our response to the barriers presented by the pandemic. We hope to overcome these by allowing people to engage with heritage in a different way. The trails have been designed to offer a guided experience without the need for a tour guide, so households can get out and about exploring their local area.
"Our greatest hope is that they will really connect local people to the history on their own doorsteps."
The plan is to look at other areas to create similar trails across the county, aimed at all ages.
The first trail is now available and can be purchased and downloaded from www.heritagelincolnshire.org/shop/. The digital copy at £7.99 can either be downloaded onto a smart device or printed out. Heritage Lincolnshire may be able to offer a small batch of printed versions at a later date, depending on demand. Family Members of the charity also get a free code to download a trail each year. All money raised goes back into supporting the charity's work.