Forge honours Bill with plaque for saving it for the community
The volunteers at Welbourn Forge opened up the historic workshop to the public on December 3 when they welcomed villager Marion Goodhand to the unveiling of a plaque (inset) in honour of her late husband who died earlier this year.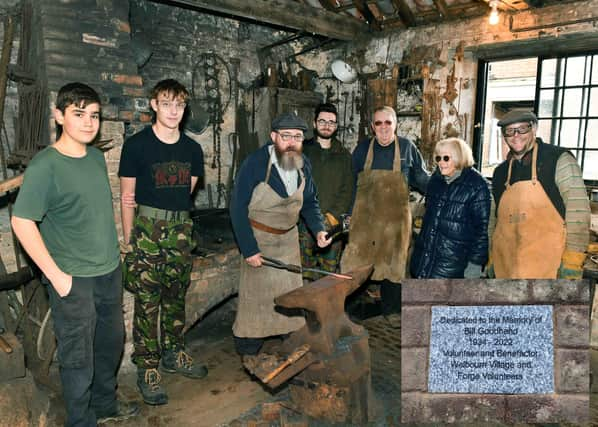 Parish clerk, Jim Fieldhouse, explained: "Bill Goodhand worked unceasingly for the benefit of villagers during his life in Welbourn. He was instrumental in preserving the Welbourn Forge. This is a fascinating piece of Victorian heritage."
Bill bought it and for the benefit of the village. He transferred ownership to Welbourn Parish Council which manages and maintains it. It is opened up by volunteers on the first Saturday of every month to keep blacksmithing skills alive.​​​​​​​​​​​​​​​​​​​​​​​​​​​​​​​​​​​​​​​​​​