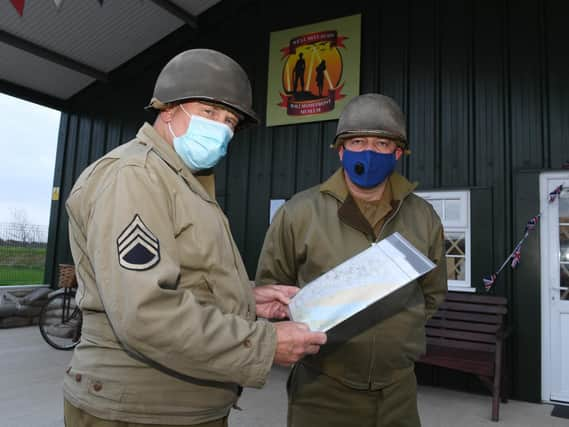 Lee Boden, a former RAF serviceman for 27 years, is organising a fundraising walk through the village and around the former defence embankments to raise funds for the financially struggling We'll Meet Again World War Two Homefront museum.
Teams of four people will dress in full world war two military kit, complete with fully decommissioned rifles, and will embark on an eight-and-a-half mile walk around Freiston Shore, where the museum is located.
The We'll Meet Again homefront museum is the brainchild of Paul and Linda Britchford and aims to educate children and adults alike on life during the war.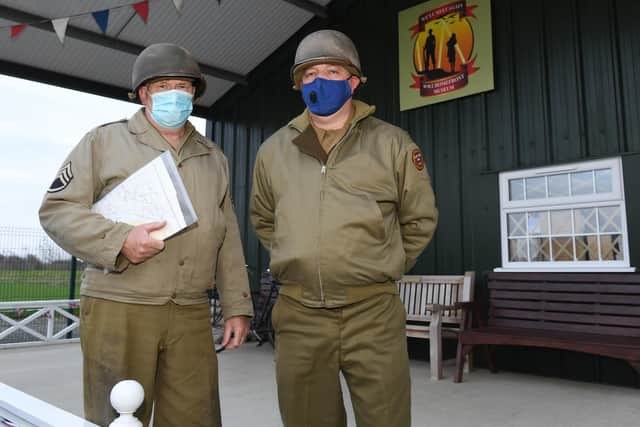 Linda and Paul are genuinely concerned that they won't make it through the winter, especially in light of the announcement from Prime Minister Boris Johnson that the country will once again be in lockdown for four weeks before Christmas.
Lee, now a driving instructor living in the village, moved to the area recently having visited the museum many times, and now wants to do his bit to save the museum.
He said: "The ultimate aim is to get sponsorship to raise money for the museum, it's going to cost us nothing to walk and that's one thing that lockdown can't take from us."
The event, due to take place on March 28 2021, will see the teams set off from the museum at 15 minute intervals to maintain social distancing, and will start with each team having an airsoft shooting competition at the base.
They will then march along the banks of the Freiston Shore along to the RSPB Freiston Shore observation watch, then along public right of ways along shore and finish back at the museum.
"If each team can raise £100 between them, and we get more than 20 teams taking part, it might be enough to help save the place," Lee said hopefully.
Teams wishing to get involved in the walk should contact Lee in the first instance to ensure they have the correct military kit, and can do so by emailing [email protected]
To sponsor the teams, or to make a donation to the museum, contact Paul Britchford on 01205 270473