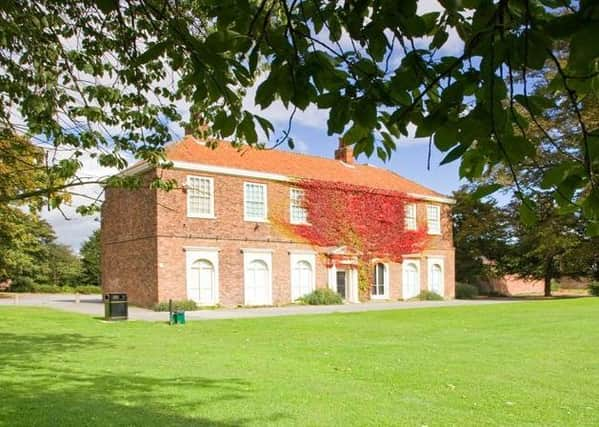 Residents and visitors are being asked to take part in a major consultation, which will be launched through October and November.
The aim is to gather views on existing venues, new exhibitions, events programmes, enhanced learning opportunities, local collections and the wider culture and heritage facilities.
Cllr Carl Sherwood, cabinet member for rural communities at North Lincolnshire Council, said: "We are really keen to understand what the Barton community would like to see and what the people who visit think could develop the cultural offer in the town further.
"The culture and heritage in all our towns and villages is an essential part of each community.
"Each element has its own inherent value but each, too, brings important social, economic and educational value."
The council is looking to gauge residents' views and will, going forward, include experts in conservation and repair.
The town already boasts an impressive line-up of events and activities held at venues including the Ropewalk, The Assembly Rooms, The Old Tile Works, Wilderspin School Museum and Bays-garth House.
Comments received through the consultation will enable all interested parties to better understand and secure what new investment is needed for the town and wider community to work together to further improve and develop several of the existing heritage sites - with an initial focus on the Grade II-listed Baysgarth House.
Further details about the consultation will be available on the council website from October 1.
Any proposals will be developed in conjunction with the Arts Council and the National Lottery Heritage Fund - two organisations which already support venues across North Lincolnshire, such as The Ropewalk, 20-21 Visual Arts Centre, North Lincolnshire Museum, Waters' Edge Visitor Centre and Normanby Hall Country Park.
Cllr Rob Waltham, leader of North Lincolnshire Council, said: "We want to preserve and enhance the already rich culture and heritage offer in Barton.
"There has never been a better time to really raise our ambition and secure millions of pounds to further enhance the quality of life for residents and increase wellbeing for the community at large."
Cllr Sherwood added: "Through the Covid-19 pandemic the focus of the council has, quite rightly, been upon keeping people safe and well.
"We have also been able to reassess our ambition for the people and place of North Lincolnshire as we begin the recovery and renewal, and we want to kick start this in Barton."