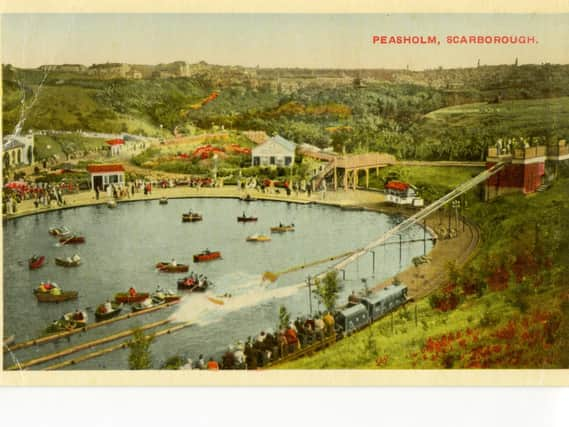 The lovely old postcards with their evocative scenes of pre-war holiday crowds enjoying a ride on this famous miniature North Bay Railway line in Scarborough have been unearthed by Mike Swift, from Huddersfield.
Mr Swift is a former secretary of the Narrow Gauge Railway Society and a founder shareholder in the Lincolnshire Coast Light Railway (LCLR), which now runs in the Skegness Water Leisure Park.
The recent take-over of the North Bay Railway in Scarborough by the owners of the Cleethorpes Coast Light Railway prompted the discovery of two historic postcards from the Yorkshire seaside line's earliest days, as well as a booklet commemorating its Golden Jubilee – published 40 years ago.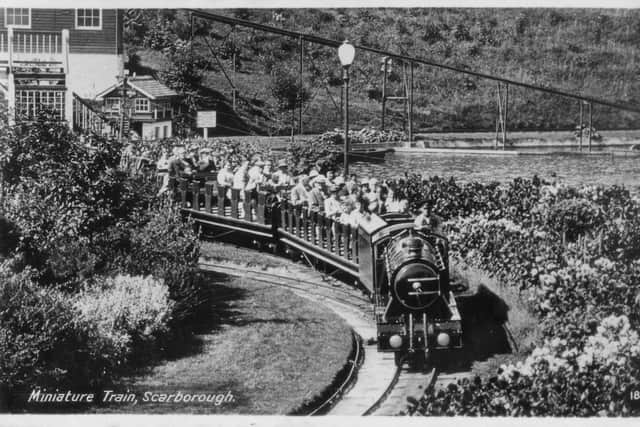 Mr Swift had been prompted by the owners of the Cleethorpes Coast Light Railway, John Kerr and Peter Bryant, to look out photographs of the early days of the Lincolnshire Coast Light Railway.
Their "lock-down tidy-up" of their railway's cupboards and drawers, uncovered previously unpublished photographs of the earliest days of the LCLR when, as the first heritage railway in the world to be built by enthusiasts, it ran from 1960 onwards at Humberston, near Cleethorpes, before closing in 1985 and reopening 42 miles to the south, in Skegness in 2009.
Supporters of both railways searched old files and boxes and found many previously unseen photos of the two lines' earliest days, which were published in local newspapers and in magazines and websites catering for railway enthusiasts.
Prompted by the response to their publication and the welcome given to the take-over of Scarborough's North Bay Railway, the two postcards have been copied and sent to the line's new owners. The booklet , published in 1981 by Scarborough Borough Council (the then owners of the line) is to be presented to John and Peter.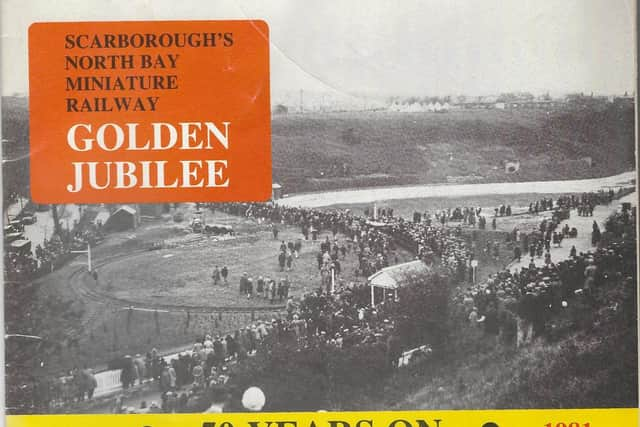 It is thought there may be many more previously unseen photos from the early days of the Scarborough, Cleethorpes and Lincs Coast railways – particularly old family holiday photos tucked away in long-forgotten albums. Copies or originals will be particularly appreciated for the railways' archives.
Photos can be emailed to Chris Bates, a volunteer on the LCLR, at [email protected] or posted via Skegness Water Leisure Park, Walls Lane, Ingoldmells, Skegness, PE25 1JH.