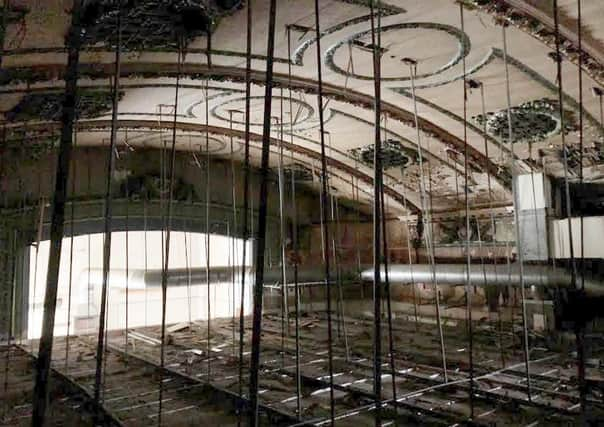 The remains of the old Scala Theatre, above what was Poundstretcher, in Market Place, are to go under the hammer next month.
For decades, the only way to access this area was through a back room of the building.
Now, it is being opened up (via a rear door leading out to Silver Street and part of the old Poundstretcher shop) and offered for sale as a potential storage space.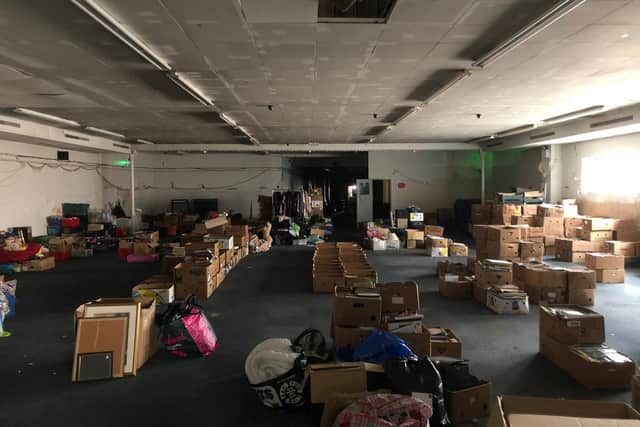 It is being sold through Auction Estates on June 18 at a guide price of £50,000.
Paul Giles, head of Auction Estates, said: "The property, on the face of it, comprises a large rectangular storage space at ground floor, being part of the former Poundstretcher shop with a suspended ceiling. It's only when you gain access to the remains of the first floor can you see the full extent of what would have been a magnificent cinema back in the day."
The Scala Theatre (or Picturehouse and Café) was built in 1913 and opened on March 17 the following year with a showing of A Messenger of Discord. It ran public screenings until early on in the Second World War.
It had a proscenium and seating for about 1,000 in stalls and balcony levels.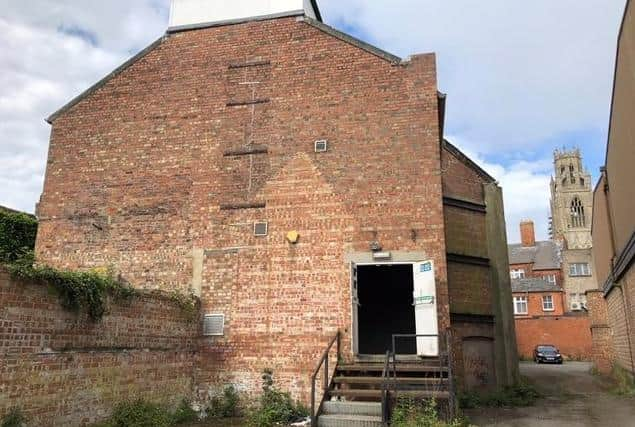 After closing on June 29, 1940, with Jane Withers in The Chicken Wagon Family, it was taken over by the Armed Forces.
After the war, it would go on to be converted into a furniture storeroom.
In more recent years, it has been a Poundstretcher, which used the former café for storage. The discount retailer moved to the former Woolworths and QD store, in Strait Bargate, in 2017.
In addition to this property, the auctioneers will also be offering the adjacent shop for sale on 14 Dolphin Lane, a two-storey shop at a guide price of £75,000 in their June 18 auction.
For further details visit www.auctionestates.co.uk or contact Paul Giles on 0115 7844 600.