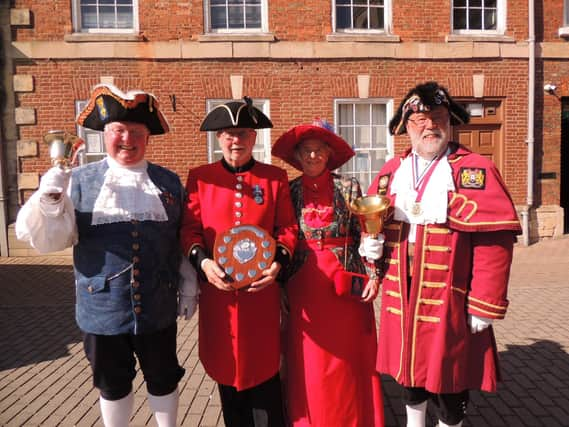 In pictures: Town criers in full voice at Sleaford contest
Sleaford's fourth annual Town Crier Competition has been hailed as another success.
Winner was Chelsea pensioner Roy Palmer, second was Steven Holt of Morley, West Yorkshire and third was Mike Wabe of Watton, Norfolk.
Bes themed cry award went to David Hind of Helmsley.
Best dressed crier went to Mark Wylie of Calne and best ambassador was Mike Wabe of Watton.
Sleaford Town Crier was host and said he was now planning to bring the British championships to the town next year.
A number of the criers helped officially open the Happy Crafters new shop in Westgate and rang out newlyweds Stacey and James Fleetwood of Ruskington as they emerged from St Denys' Church.