In Pictures: Women pull 19-tonne Lancaster aircraft to raise money for hospice
​A group of women showed real grit and determination when they joined together to pull a 19-tonne aircraft on Saturday.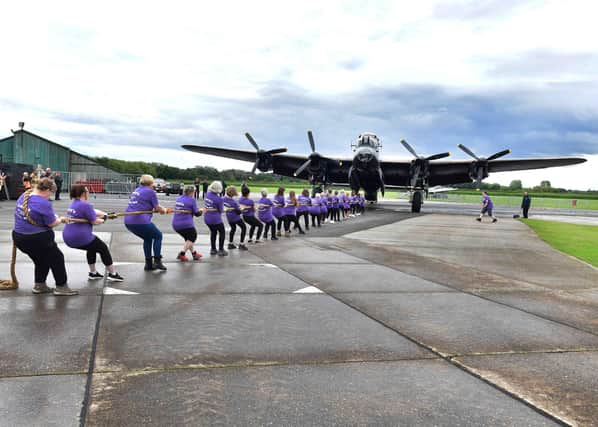 The team of 20 embraced the challenge of pulling the Just Jane Lancaster 100 metres across a rain-soaked ground at Lincolnshire Aviation Heritage Centre, in East Kirkby.
Despite the wet conditions the ladies managed to pull off the impressive feat – to cheers from the watching crowd.
They took on 'Lucy's Lanc Pull' feat to raise money for the Butterfly Hospice in Boston – in memory of Lucy Panton – the wife of Harold Panton who co-founded of the aviation museum.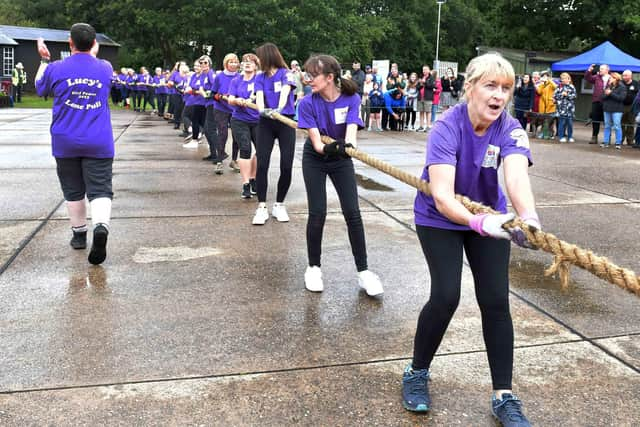 Lucy spent the last few days of her life being cared for at the Butterfly Hospice, in Rowan Way.
The team was led by Lucy's youngest daughter Fran Noble, and consisted of other family members, along with aviation centre staff and Julie Baker, fundraising champion at the hospice.
Fran Noble said: "It was tough, and there were gasps from the crowd when we started – but we did it. It was absolutely amazing and I can't thank the ladies enough for their efforts. Everybody has been so supportive."
Fran and the team managed to smash their target of £1,000 with over £2,000 raised.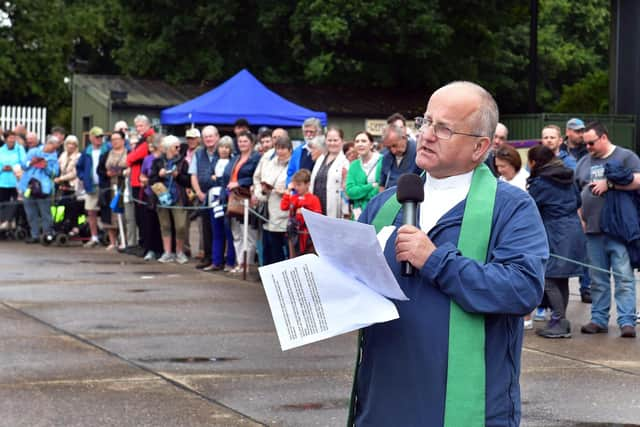 She added: "I can't speak highly enough of the Butterfly Hospice for how they treated mum, but also how they were with us as a family."
The aviation centre is a privately-owned and run museum and was set up by two farming brothers, Fred, and Harold Panton built as a memorial to Bomber Command and primarily as a tribute to their eldest brother Christopher Witton Panton, who was shot down and killed on a bombing raid over Nuremberg on 30/31 March 1944.