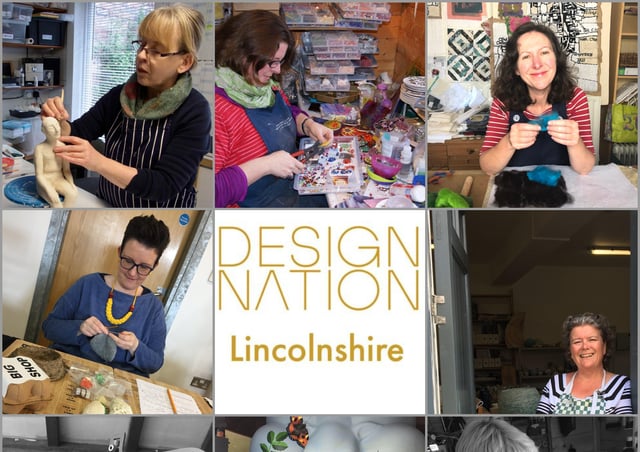 Design Nation Lincolnshire will be running the Curious Keepsake Machine tour. EMN-210907-122043001
The Curious Keepsake Machine is a specially customised vending machine full of small handmade artworks that will travel to three venues in the coming months, starting in August: The Hub in Sleaford from August 17 - September 12; The Collection in Lincoln from September 21 - October 17 and 20-21 Visual Arts Centre in Scunthorpe from October 26 - November 21.
Funded through an Arts Council England National Lottery Project Grant, the aim of this project is to bring artwork to new audiences and make it a fun experience. Visitors to the venues will be able to purchase a special token and the Curious Keepsake Machine will then dispense them a surprise gift to take home, created by one of eight artists involved in the project: Nicki Jarvis, Laura Mabbutt, Kathleen Smith, Paula Briggs, Ann Povey, Sharon Dickinson, Angela Ibbs and Caroline Matthaei.
Nicki Jarvis, one of the artists involved in the project said: "We developed this idea during our zoom meetings over lockdown, as a way of creating a fun way for people to get a small art object to keep. Each item will be a unique craft item, inspired by the idea of a precious talisman or keepsake that fits into your pocket."
Hayley Banks from Design-Nation who are also supporting the project, was pleased it was one of the first cluster hub to gain the Arts Council grant and said: "Design-Nation launched cluster hubs to bring together members on a local level; for peer support, but also to explore opportunities for projects, training and collaboration."
She added: "This project harnesses the skills and experience of DN's Lincolnshire members in an exciting and innovative fashion. The project is intriguing, fun and an excellent vehicle to raise the profile of the members involved and the exceptional work that they produce."