​Louth & Horncastle MP Victoria Atkins MP Victoria Atkins pays visit to Dogdyke
​​Atkins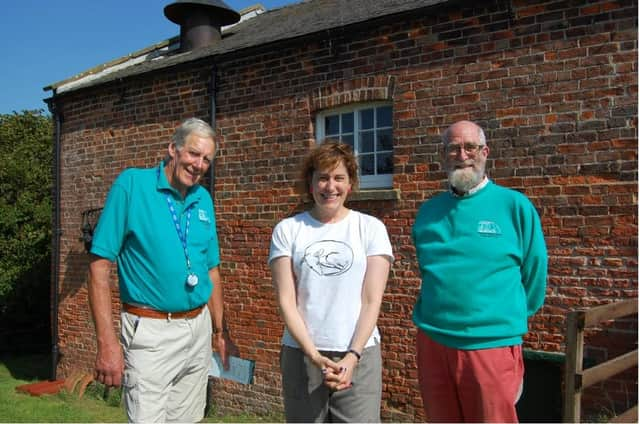 ​Victoria Atkins, the Member of Parliament for Louth and Horncastle, visited the Dogdyke Steam Pumping Station Open Day at Tattershall Bridge on Sunday 3 September.
She was shown the unique Bradley and Craven beam engine of 1856 which drives the wooden scoop wheel pump and the Lincoln built Ruston and Hornsby Oil Engine of 1940.
She also enjoyed meeting members of the Lincolnshire Oil Engine Club who had a selection of their engines in operation.
Victoria Atkins wrote: 'This is a local heritage treasure. Thank you to all the volunteers who work hard to keep this all thriving.'
The Dogdyke Steam Pumping Engine will be taking part in the Heritage Lincolnshire's Open Days on Saturday 16 September from 12.30 to 4.30pm when both pumping engines will be at work.
There will also be a display of classic cars, motorbikes, oil engine, military vehicles and bygones as well as an exhibition by the Woodhall Art Group. Visitors can also visit the nearby Timberland Pumping Station which will be open from 1.00 to 4.30 pm.