One hundred vintage tractors, a traction engine and other classic vehicles took in a route of country roads around nearby villages.
It was organised by Kevin Chambers, of Hubberts Bridge, in memory of his late father George and hoped to raise over £2,000 for the Lincs and Notts Air Ambulance from entry fees, an auction and raffle.
Kevin explained both he and his father were mechanics for David Brown tractors at the Kirton branch where they had discussed driving a little vintage tractor from Land's End to John O'Groats. When his father died four years ago, Kevin and his family fulfilled the ambition, covering 970 miles in seven days, raising £9,000. Then the road run was born.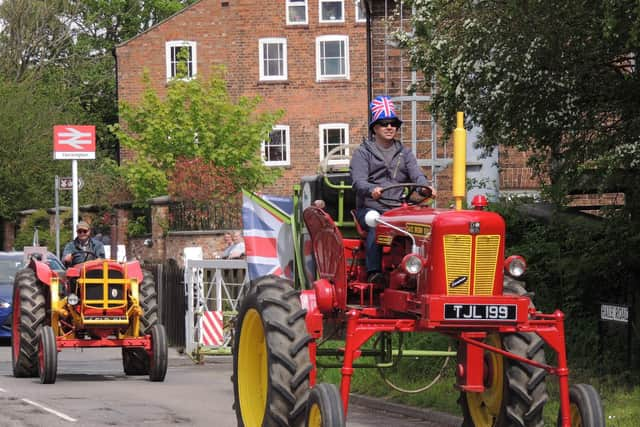 Kevin hopes to have raised a grand total of £16,000 for the air ambulance.