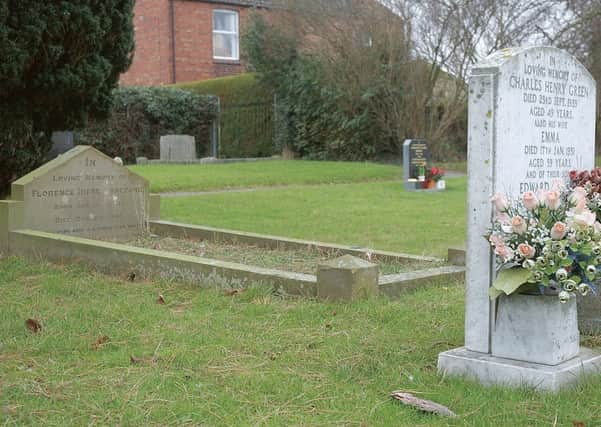 Local historian Dr Simon Pawley has been working with the council to compile the leaflet, which was unveiled by the mayor, Coun Anthony Brand, at the latest council meeting on Wednesday.
The cemetery dates back to 1856 and Coun Brand explained: "The trail guide is an A3 document with lots of interesting historical information put in from Mr Pawley."
Printing costs are expected to be met by the council's Pride in Sleaford Fund, set up to promote and attract visitors to the town. The design will now go to the printers.
Coun Brand said he has a couple of other ideas for trails around the town to extend its tourist appeal.
He said: "Sleaford has lots of mosaics - it is a 'mosaics town'. There are ones at the Nettles, on Boston Road and Eastgate Green. There has to be another trail there, getting townspeople and visitors to go around our treasure of mosaics."
Other mosaics include the planned project to decorate the walkway called Gladstone's Passage, linking Southgate and Money's Yard.
Coun Brand said he would work on that with his graphic design skills.
He is also asking Dr Pawley to resurrect his popular guided historical walks around Sleaford, particularly one around 'Old Sleaford' which could become another town trail as part of the mayor's Spirit of Sleaford project.