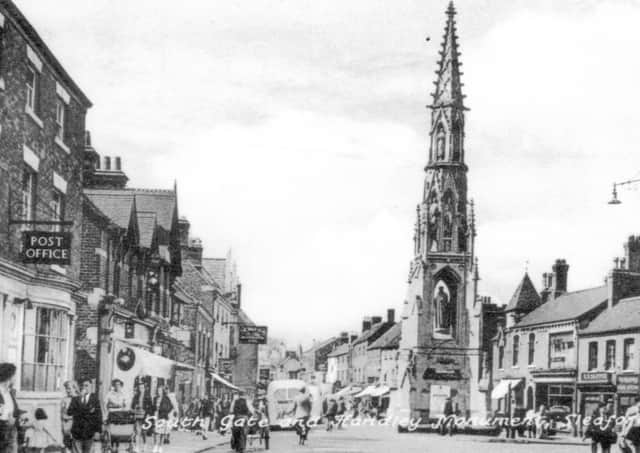 It started life on Northgate in the early 1900's with the telegraph office and switchboard upstairs.
In April 1933, an elegant new post office opened in Southgate. We have a souvenir programme from the occasion. The switchboard moved downstairs in the Northgate building until it closed in 1970, due to automation. Southgate Post Office was a busy main branch with 10 or 12 sub-branches, even opening on Sundays for an hour-and-a-half. It lasted until the 1960's when it was demolished, and the present utilitarian building was built to house it. This closed last year, leaving Sleaford with no main post office facility.
A postcard of the monument area shows the post office on Southgate in the 1960's.
Send any contributions/captions to Sleaford Museum, email: [email protected] or you call 07518 972016.
Visit www.sleafordmuseum.org.uk or Facebook @SleafordMuseum.