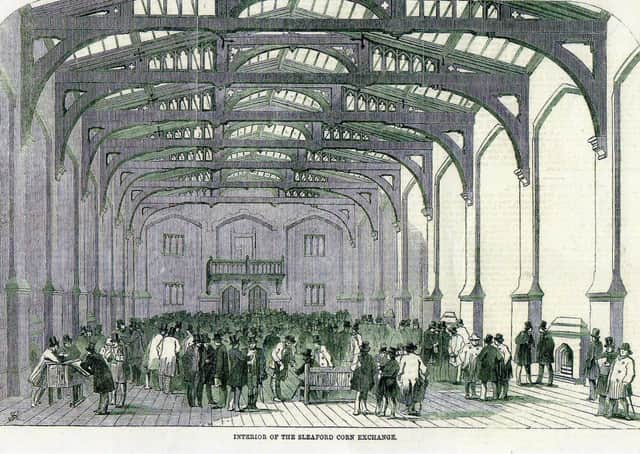 Facing onto Sleaford's Market Place, the Corn Exchange was built by Charles Kirk in 1857. It had a dramatic Gothic-style facade, with a very large hall inside. All that is left is the wheatsheaf symbol on the top of its modern flat-roofed replacements.
Corn Exchanges were common in rural towns for farmers and merchants to trade their cereal grains. While the farmers gathered in the hall, wives would descend to the Buttermarket beneath, a cool place to trade their eggs and butter. By the end of the 19th century this had declined, but many remained for other purposes.
The large hall in Sleaford's Corn Exchange became an important centre for events including concerts and plays (the largest stage in Lincolnshire), grand balls and even a roller skating rink.
Work on the derelict site has restored an early Victorian shop front and uncovered the Buttermarket cellars. A three-screen cinema, restaurant and food court will be part of a £4 million project in its redevelopment.