Pictures: Louth celebrates 75th anniversary of VE Day
Louth residents came out in force yesterday afternoon (Friday May 8) to celebrate the 75th anniversary of VE Day - from the safety of their own front gardens!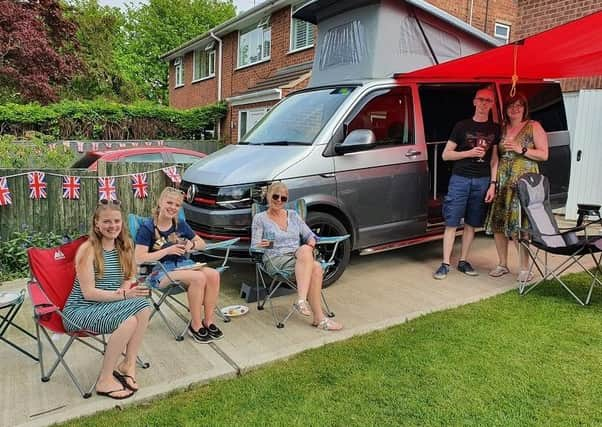 Due to the ongoing coronavirus lockdown, members of the public across the country were asked to mark the occasion with a 'stay at home' party on their porch, driveway, or garden.
Louth residents made the most of the glorious sunshine this afternoon, and celebrated alongside their immediate family members - and often, their neighbours over the fence!
Here is just a small selection of photographs taken in the town today, and many more pictures from our area will appear in next week's Leader.
In the meantime, visit the Louth Leader and Mablethorpe & Sutton on Sea Leader Facebook pages to see more VE Day celebration photographs from our readers.