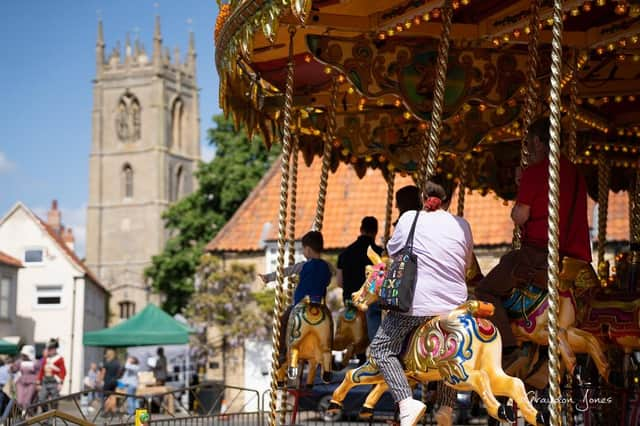 The Aveland History Group had planned it for last September but had to postpone, rescheduling it for the weekend of May 20 and 21.
Secretary of the history group, Alison Carr, said: "The event was rearranged from last September and we have to say, the weather could not have been kinder.
"Around 2,500 visitors over the two days of the festival joined us, to dance Regency dances with Regency Rejigged; listen to the Greenwood Quire; engage with Georgian professionals to find out just what life then entailed; watch performances of a melodrama of the period by Stamford Shoestring Theatre and a time travel performance for kids by Rhubarb Theatre."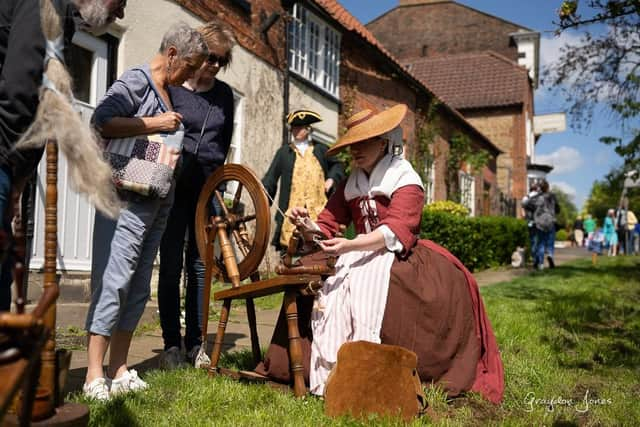 You could also see the work of a blacksmith from Chain Bridge Forge and sew with the Boston Stitchers.
A range of local traders found an outlet for their wonderful produce. Sumptuous food, ice cream and drinks were available and to top it off, a carousel captured the imagination of young and old in the Market Place.
Alison said over 30 local residents helped out over the weekend, some as young as nine.
"Whilst the kids learned to make hats or fans and walk on stilts or a tightrope, adults were finding out from local historian Martin Smith about just what makes Folkingham so Georgian with his walks through the village, whilst others gleaned new information from the free lecture programme," she explained.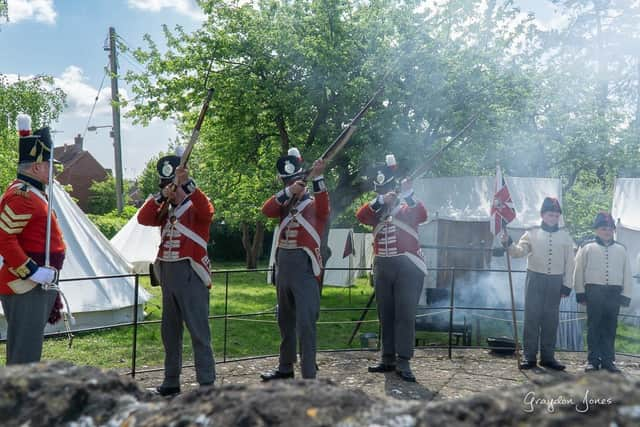 "Our ambition is to help people get hands on with history, so it is not dull and boring but something that they learn about through interacting with each other. Generally people spoke of the pride they felt in welcoming visitors, one of whom asked whether there were any houses for sale, as they thought it was such a lovely place to live!"
The event was organised by The Aveland History Group with a generous award from South Kesteven District Council and visitors came from as far away as France, the Isle of Wight and Lancaster.
Donations were received from The Social History Society to fund a free for everyone lecture programme, with interesting speakers over the two days and Ridge Clean Energy paid for the chldren's 'make and take' activities.
The AHG are well advanced with plans for their Viking Festival coming in September to Threekingham, over the weekend of September 16-17, with around 200 Viking re-enactors coming along to recreate the legendary Battle of Stow."