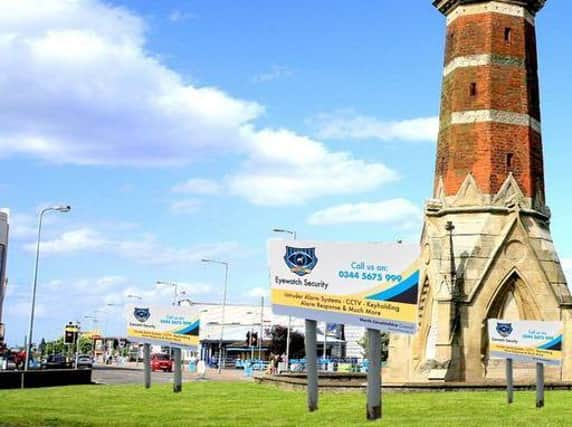 Former town councillor John Byford launched a campaign in the Skegness Standard after the plans were spotted on the East Lindsey District Council website a week ago with less than a day to lodge objections.
There was outrage in the community and the protest was even covered by Look North television news.
Over 40 objections were also added to the planning planning application on the East Lindsey District Council website after the campaign was launched.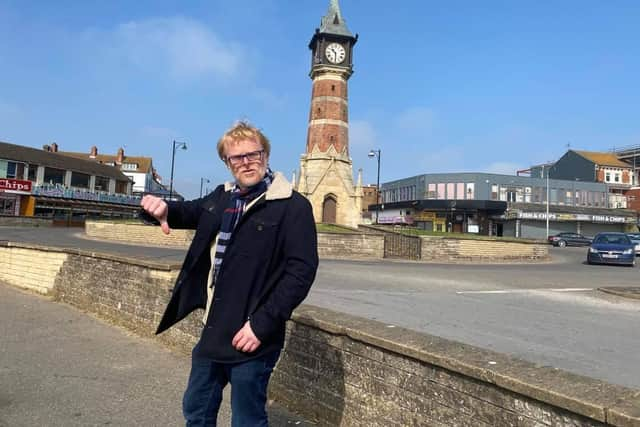 On hearing the plan had been withdrawn, Mr Byford said: "It's fantastic news for Skegness.
"I'm glad the powers that be have seen sense and listened to the comments.
"I'd like to thank them for listening and that it's not going to happen in my lifetime.
"Hopefully, the Clock Tower will remain for another 130 years without advertising and that future generations can have the pleasure of seeing our beautiful clock without any interruptions."
Skegness Clock Tower was built in 1899 by Edmund Winter of Liverpool to commemorate Queen Victoria's Diamond Jubilee.
When the pier was finally lost to the sea in 1984, the Clock Tower assumed an even greater importance.
The controversial application had been submitted by Steve Green of CP Media in Halifax, who wanted to install four identical hoarding, non-illuminated signs measuring 1200mm wide x 500mm high, fixed into the ground using steel posts, with the distance between the ground and the bottom of the sign being approximately 350mm.