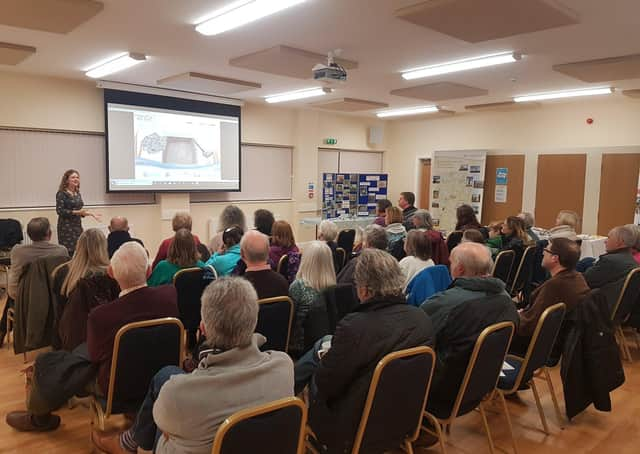 No Caption ABCDE EMN-211101-140442001
The programme from Heritage Lincolnshire begins this week, with the first dates and topics as follows:
n Wednesday, February 17, at 8pm – Aircraft Production in Lincoln in the Great War by Charles Parker.
n Thursday, February 18, at 7pm – History of Crusades: The Knights Hospitaller by Dr Nicholas Morton.
n Wednesday, February 24, 9.30am to 12.30pm – Coastal Saltmaking in Lincolnshire 
c. 1300BC – AD1600.
A nailbinding for beginners course, based on the ancient single needle craft, is also planned for February, but has already sold out.
In March and April, two more talks follow from Charles Parker and Dr Nicholas Morton.
A Heritage Lincolnshire spokesman said: "Every year, Heritage Lincolnshire put together an education programme covering a variety of all topics, including Lincolnshire, history and heritage for people to enjoy, and even though we are in the pandemic, we are proud to say we are able to continue this so that people can enjoy from the comfort of their own homes.
"Every talk that people attend means that we can continue the work that we complete throughout the county, working to conserve our rich history for the benefit of people who live and work in the area."
n To book tickets, visit www.heritagelincolnshire.org/shop/tickets
Discounts are available for Heritage Lincolnshire members and for buying tickets for all the talks from a particular speaker.