Tribute to Dambusters lost in Poland in WWII laid at crash site
​A special tribute to our Dambusters who were killed in action in Poland has been laid at the site.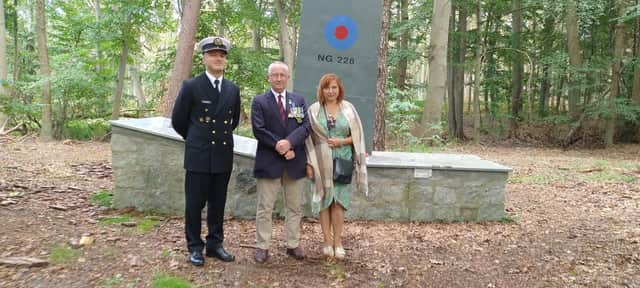 ​On April 16, 1945, Lancaster bombers of 617 Sqn, aka the Dambusters, flew a daylight mission from RAF Woodhall Spa to Swinemuende (now Swinoujscie) in Poland, aiming for the German pocket battleship 'Lutzow'.
Lancaster NG228, coded KC-C, armed with a 9,000lb Tallboy bomb, was hit by anti-aircraft artillery fire close to the target and the port wing was blown from the aircraft, which crashed in forest on Karsibor Island with the loss of all seven crew.
A memorial, using a piece of the airframe, was later created at the crash site.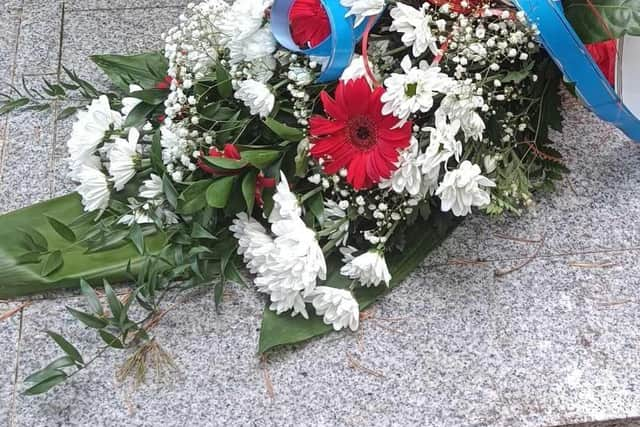 So when Simon Elmer, who has longstanding connections with RAF Woodhall Spa and regularly organises local 1940s events heard about the crew's heroics, he arranged to visit the site of the crash during his holiday to the Polish Baltic coast.
Simon then arranged a wreath bearing the 617 Squadron crest from the Royal British Legion and the names of the crew, along with a floral tribute, and made the challenging drive for around a mile into the forest to the memorial.
Simon and his friend Anna Stalmierska were then joined by Lieutenant Robert Dusza from 8th Coastal Defence Flotilla, representing the Polish Armed Forces for a poignant tribute to the lost crew members, reading out their names, placing the wreaths, and then observing a minute's silence.