VIDEO: Mayor lays wreath in memory of Louth Flood victims
The Mayor and Mayoress of Louth have laid a wreath today (Friday) to mark the centenary of the Louth Flood 1920.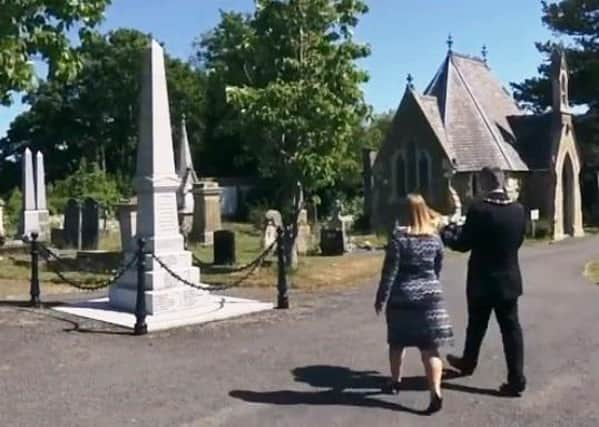 The newly-elected Mayor of Louth, Councillor Darren Hobson, and Mayoress Sarah-Jayne Hobson, laid the wreath at the memorial in Louth Cemetery this morning.
A video of the wreath-laying has been published online by Louth Town Council, along with a voice-over of Reverend Nick Brown saying prayers.
Visit our homepage to find out more about the Louth Flood of 1920.