Vikings to do battle at history festival
The 'Vikings' are coming to Threekingham.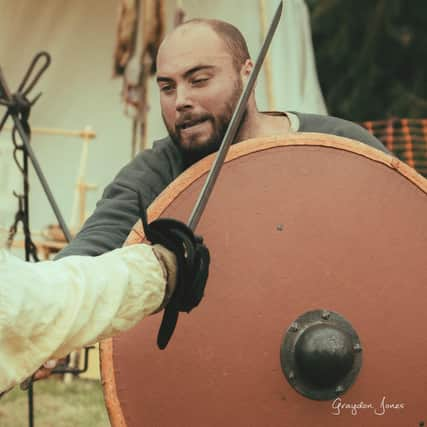 As part of the week of Heritage Open Days in the county, from September 8-17, The Aveland History Group is staging the Threekingham Viking Festival, a free, family event at Danes Field, just off the A52 in the village.
The 300-strong Vikings Early Medieval Re-enactment group will recreate the Battle of Stow from 870 AD, where the Danish Viking 'Great Heathen Army' fought with Anglo Saxon defenders close to the location of the event. After defeat on the first day, the invaders returned for a rematch and left in triumph.
There will also be a living history encampment, where the 'Vikings' will give insights into all aspects of their lives.
In the church, a programme of eight free lectures will be running over the weekend and archaeologist Mark Randerson will dig a test pit for old and young alike to experience the thrill and painstaking work it takes to identify artefacts from a hole in the ground.
There will be food and drink, stalls and heritage crafts to catch your eye.
The Viking Festival has been sponsored by North Kesteven District Council, The Viking Society for Northern Research and a grant from the UK Shared Prosperity Fund.
On the evening of Friday, September 15 there will be a lecture on the Viking camps in this area by Mark Randerson.
Tickets can be bought on Eventbrite via www.avelandhistorygroup.com for £10 a head which includes wine and cheese, as a fund raiser for Threekingham Church.