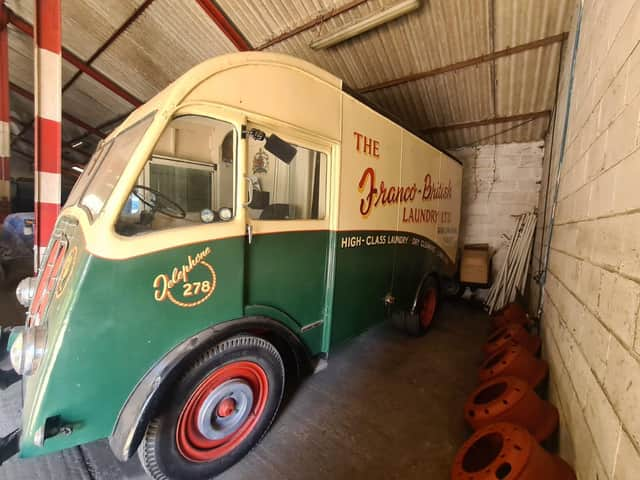 Ehe vintage van that carried the Queen's coronation gown will be on show in Wainfleet.
The unique vehicle, commissioned by the Franco British Laundry Ltd, will go on show at Wainfleet Magdalen Museum for the Queen's Platinum Jubilee weekend.
Sue Roy, of the Museum which was built in 1484, said they were "incredibly proud" to announce "a classic royal scoop",
The Rutland M4 2 ton van, 'The Coronation', carries a 'By Royal Appointmen't badge will be displayed from June 3 to June 5.