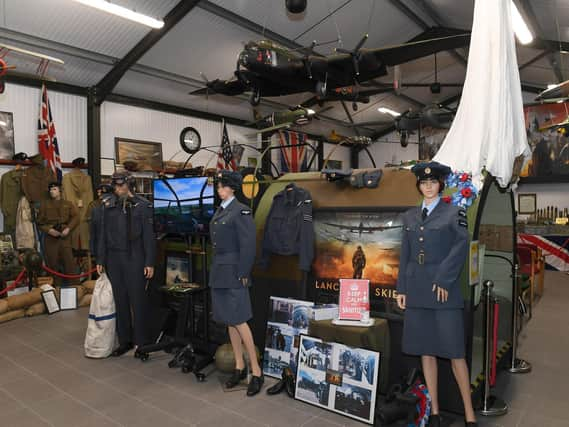 To be able to get a real feel of what life was like during the second world war, one need only to head out towards the coast to Freiston to find one of Lincolnshire's hidden treasures.
The We'll Meet Again homefront museum is the brainchild of Paul and Linda Britchford and aims to educate children and adults alike on life during the war.
The couple created the museum themselves from the ground up back in 2017 and boasts a vast collection of artefacts and clothing from both world wars, from genuine soldier's uniforms and clothing from the periods to rations in their original packages - and even Sir Winston Churchill's hole punch.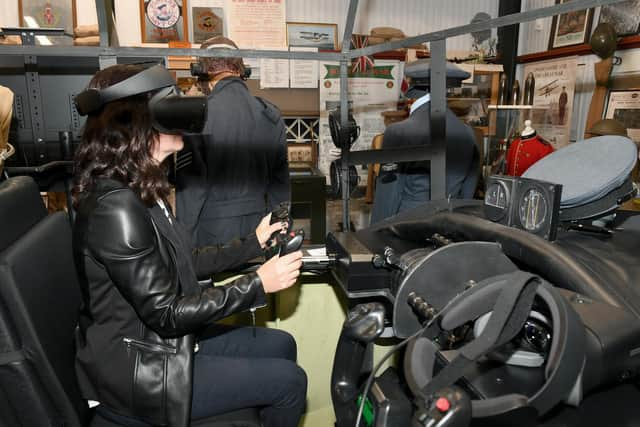 Paul said: "We wanted to create a museum that has a good atmosphere, not a stuffy museum where everyone has to be quiet and not touch anything, but where people can feel at home."
Despite living in Lincolnshire for 10 years, I'd never heard of the museum myself until now, but so unique and educational is the museum, that Paul and Linda received the Pride of Boston award in 2018 by the Boston Preservation Trust Civic Group for their efforts.
The museum, staffed entirely by dedicated volunteers, has seen visitors from all over the world, including Japan and New Zealand, and has even been endorsed by the late Forces sweetheart Dame Vera Lynn herself.
And now, We'll Meet Again has introduced a virtual reality Lancaster Bomber flight experience, where guests can sit in the cockpit and take control of a world war two bomber.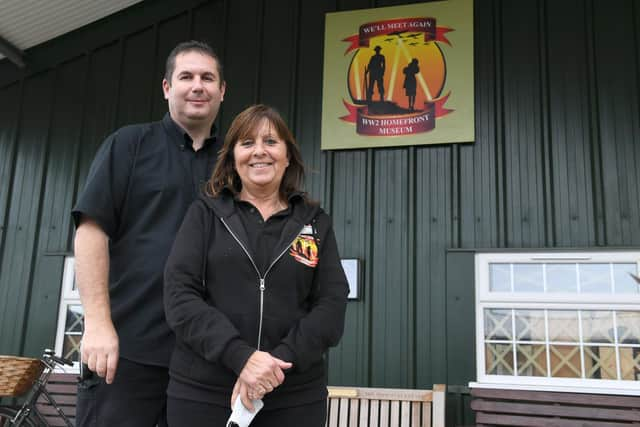 The cockpit and virtual reality footage, made possible thanks to the expertise of Paul and volunteer Luke Manning, sees the participant take-off from RAF Coningsby and choose from a variety of flight plans, with the longest seeing the guest 'fly' all the way up to the Lake District and back.
The VR project was made possible with funding from the East Coast Community Fund and Tesco Bags for Life scheme, and volunteers have said that real life pilots have described the experience as 'almost as good as the real thing'.
I went along to give it a try, and was instantly blown away by the attention to detail in the visual effects I was seeing, with tiny cars on the roads below, fluffy clouds and rolling hills.
I flew from Coningsby over Boston, along the coast and back to Coningsby, with Paul sitting in the cockpit behind me giving me directions and instructions.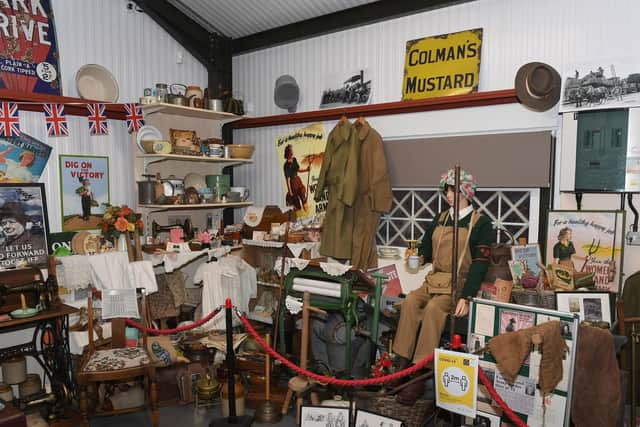 I've never experienced such a lifelike VR experience, from the vibration in the seats as the engines started to the wind in my hair when I leaned out of the window (courtesy of two hidden fans), and I even felt a swooping feeling in my stomach during take-off and landing.
Those who have been in an aeroplane know how it feels to look out of the window and see the landscape below, and for the 30 minutes I was inside the cockpit with the headset on, it felt like I wasn't sitting in a VR simulator in Freiston, but genuinely felt like I was flying a world war two plane.
As for the landing, it wasn't as smooth - or as accurate - as I'd have liked with me missing the runway completely, but Paul reassured me that it wasn't a bad attempt for my first go.
Once lockdown is over, I'd encourage anyone to give it a try, not just for the incredible experience of flying a Lancaster bomber (almost), but to give this wonderful museum your support as We'll Meet Again is in real danger of closure.
Linda and Paul are genuinely concerned that they won't make it through the winter, especially in light of the announcement from Prime Minister Boris Johnson that the country will once again be in lockdown for four weeks before Christmas.
The team specialise in educational workshops for schools, with Paul taking on the role of a world war two sergeant to interact with the children, which has been so successful that the couple has received hundreds of thank you letters from the children, addressed to 'Sarge and Mrs Sarge'.
Linda said: "We've lost a year's worth of work already in lockdown, we normally have educational workshops and events throughout the year, as well as our Remembrance Day service, which have all had to be cancelled.
"Now there's another lockdown, we're genuinely worried it'll kill us off for good."
The museum's estimated running costs are in excess of £40,000 a year, and the couple have poured their blood, sweat and tears, as well as their life savings, into the museum.
Unfortunately the museum has been struggling to receive financial help aside from the Covid support grant, and are in the process of applying to Arts Council's National Lottery Project Grants and the National Lottery Heritage Fund in a desperate bid to save their beloved museum.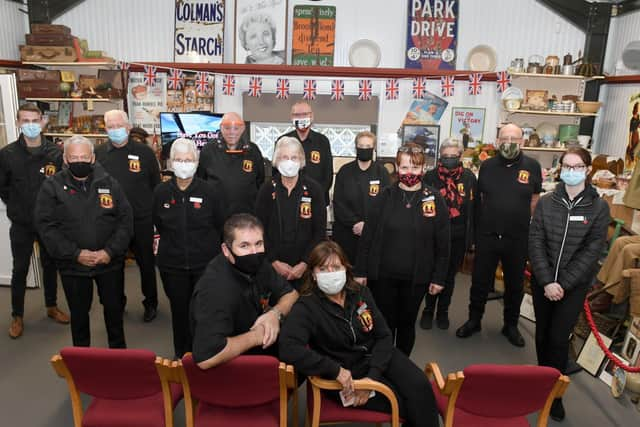 Paul said: "We're hoping we don't get forgotten by the authorities, we've been called something of national importance and won awards, but we just can't get any funding as we seem to fall through the cracks."
If anyone would like to make a donation towards keeping the We'll Meet Again museum going, visit the dedicated JustGiving page at https://www.crowdfunder.co.uk/the-well-meet-again-museum/comments#start or contact Paul and Linda on 01205 270473.
To find out more, visit the museum's website at http://www.wmamuseum.co.uk/ or the Facebook page at www.facebook.com/wmamuseum/