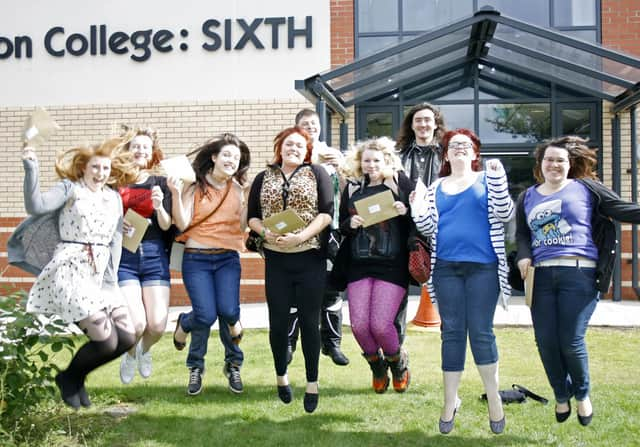 Jumping for joy - Boston College students celebrate getting their results outside the new sixth form block.
NOSTALGIA: A-level results day 2012 in and around Boston (GALLERY)
Were you collecting your A-level results at a school or college in the Boston area in 2012?
Updated
30th Aug 2022, 2:58pm
If so, you might spot a familiar face in this gallery from Boston College, Boston Grammar School, Boston High School and Old Leake's Giles Academy.