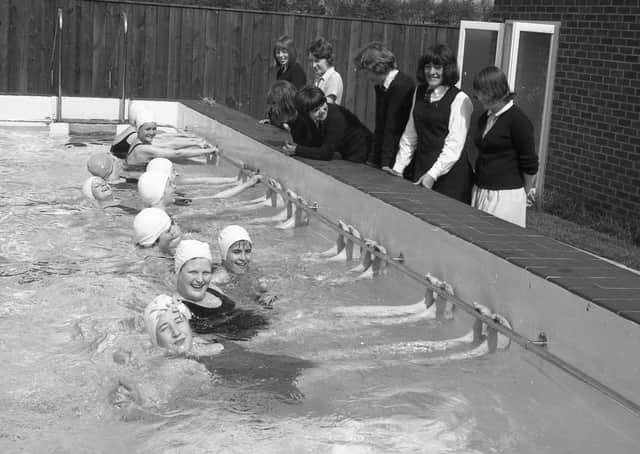 Boston High School, 55 years ago.
The pool would go on to be officially opened in July of that year by Mayor of Boston Geoff Moulder.
After that, a swimming gala was due to be held, but it had to be called off when it started to rain.
An alternative picture from the archives.