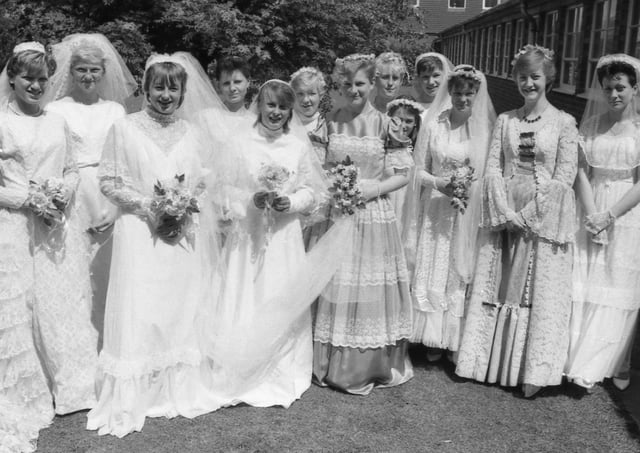 Kitwood Girls School in 1986.
Pupils dressed up as brides through the ages – with about 20 wearing wedding gowns from the 1920s to what was then the present day.
The social education day was held in response to the Government urging schools to stress morality, love and the values of family life in their sex education lessons.