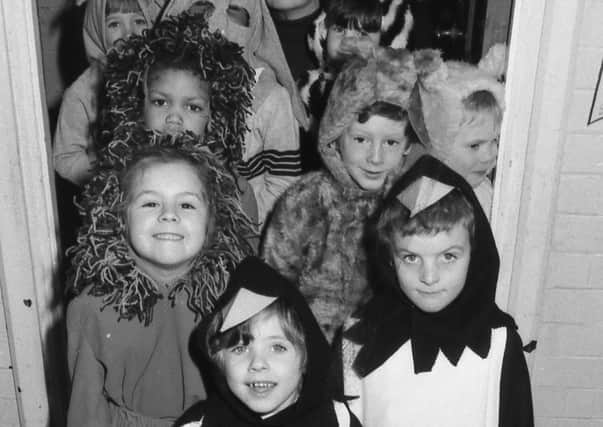 This was the year that brought us cult fantasy film Labyrinth, starring David Bowie as The Goblin King, and Australian soap Neighbours.
In the music charts, the biggest selling song of the year was Don't Leave Me This Way by The Communards, a duo comprising former Bronski Beat singer Jimmy Somerville and classically trained musician (and later curate at the Boston Stump) 
Richard Coles.
Sticking with entertainment, here we see 
pupils from the reception class at Staniland Infants School, Boston, donning a range of costumes for an end of term concert.