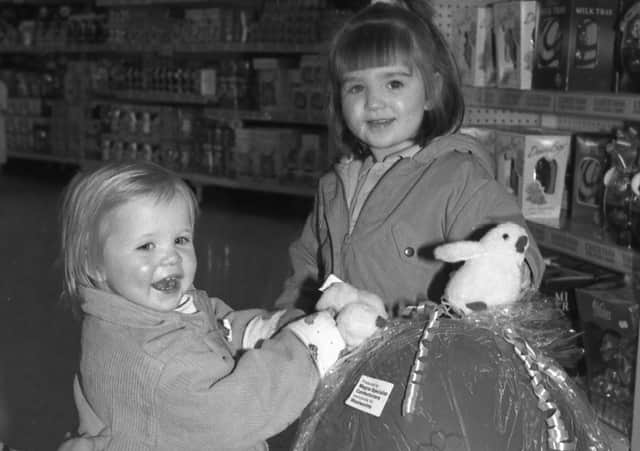 Egg-stra large.
John Major was still in his first six months as Prime Minister after replacing Margaret Thatcher in November of the previous year.
Chesney Hawkes was at the top of the charts with The One and Only and comedy sequel Look Who's Talking Too was topping the UK film box office.
At Woolworths, in Strait Bargate, Boston meanwhile, an 'egg-stra' special treat was in store for a 
local charity.
That was because the shop was looking for a home for its 22lb chocolate egg.
Pictured alongside the creation are 18-month-old Anna Hoyes and three-year-old Amanda 
Crowley.