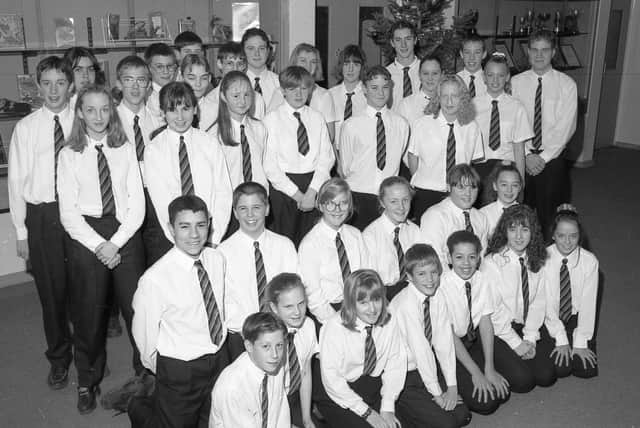 Winners at Haven High School's awards evening of 1996.
If so, you might spot a familiar face in these three pictures.
Two show prize-winners at the school's awards evening of that year.
The third picture shows members of the school choir who performed to visitors on the evening.
Special prize winners on the evening.
Members of the school choir.