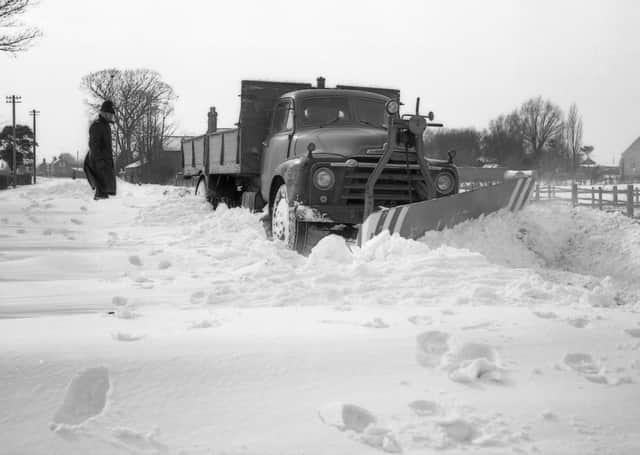 Worst hit was Sibsey Northlands.
There, a drift 200 yards long and, in places, 6ft deep had trapped a car at 4.30am.
The driver had made a charge at the drift, but the engine failed after only a few yards.
The car and driver were rescued by Bill Thompson, from Alford, in a large Spence transport lorry.
The road, though, would remain blocked for six hours.
Mr Thompson said: "I saw that it was impossible for me to get through. About 10 lorries became trapped on both sides because the drift built up behind us as well.
"It has been terribly cold. We had to stay in our lorries with the engines running to keep warm. There was nothing else we could do until the snow plough arrived."
When the plough had made several runs at the snow, there was enough room for one-way traffic by 10.30am.