NOSTALGIA: Pictures of a busy Bargate Bridge, in Boston, from 1965
A selection of photographs here of Bargate Bridge, in Boston, as it was in 1965, most facing east towards Spilsby Road and where Pilgrim Hospital would later be built, one west towards the Stump.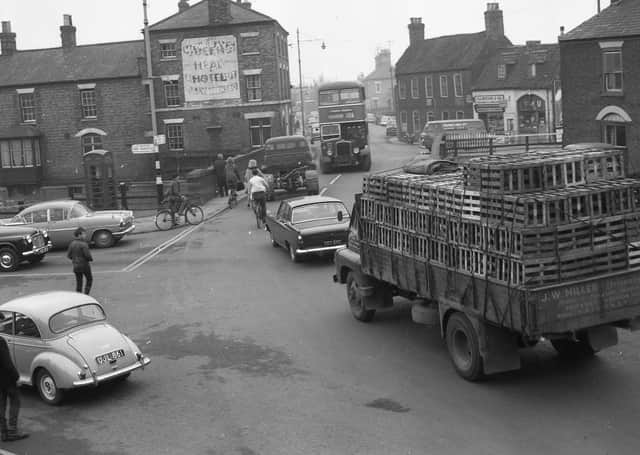 Bargate Bridge, Boston, in 1965 - looking east.
The bridge is narrower here than it is in the present day. It was widened in the 1970s as part of the Inner Relief Road project which aimed to cut traffic congestion in the town.
Phase one of the scheme was the construction of Haven Bridge, completed in July 1966.
Phase two was the widening of Bargate Bridge, completed in April 1973.
Looking west towards the Stump.
Phase three, completed in May 1978, was the construction of John Adams Way, which linked the two bridges (with the aid of a roundabout at the end of Wide Bargate).
San Francisco Terrace can be seen in the distance.
What photo gallery from the '60s would be complete without a Mini?