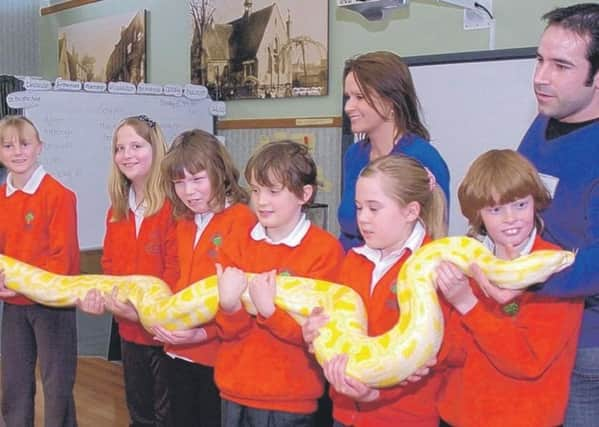 In the first we see Rob and Susan Louth, of Reptile Life, introducing pupils at Ruskington's Chestnut Street School to a giant Burmese python (and vice versa).
That week, children also got to meet lizards, a tortoise, and a selection of spiders, including tarantulas.
The second is a scene from a Victory in Europe Day street party held by Horbling Brown's Primary School.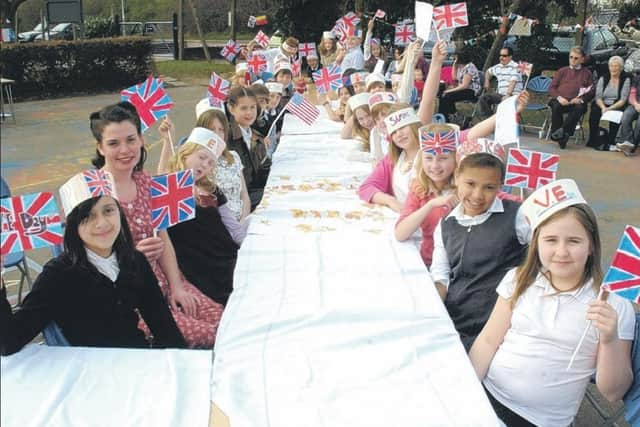 It may not have been the actual VE Day, but Class Four had been learning about the Second World War and wanted to round off the topic in a fun and interesting way by re-enacting their own celebrations for the end of the war in Europe.
The children dressed in 1940s clothing and invited the rest of the school to a street party in the playground.
Pictured with the junior re-enactors is teacher Lizzie Hawes.