NOSTALGIA: Shoppers watch on as Oldrids takes delivery with a difference in 1985
Two pictures here from the Boston Standard's archives from 1985.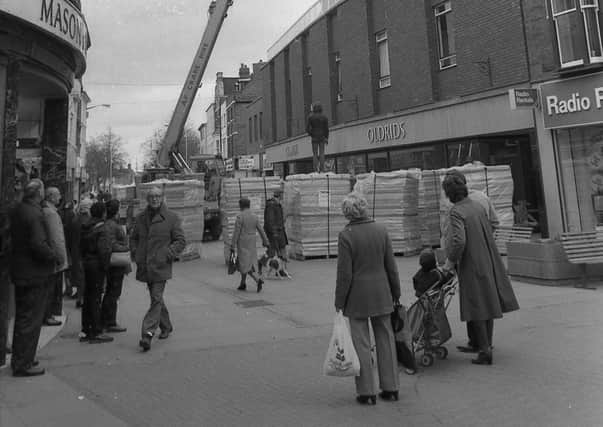 The photos show materials being lowered onto the roof of Oldrids, watching by intrigued shoppers.
In the background or to the edge of the frame are a number of former Strait Bargate occupants – Burton, Radio Rentals, Masons, Adams, and Currys.