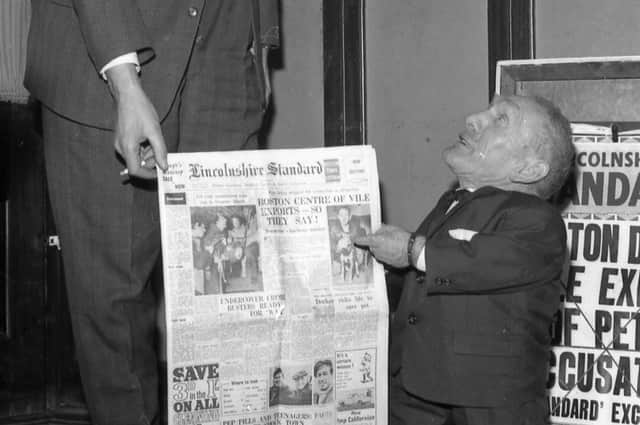 This was the month when Tom Jones, then aged 26, spent three weeks out of four at the top of the UK charts with The Green, Green Grass of Home (it dropped to number two on the fourth week when it was replaced by I'm A Believer by The Monkees).
The picture shows the smallest man in the world visiting The Standard to talk about his planned visit to Boston's May Fair.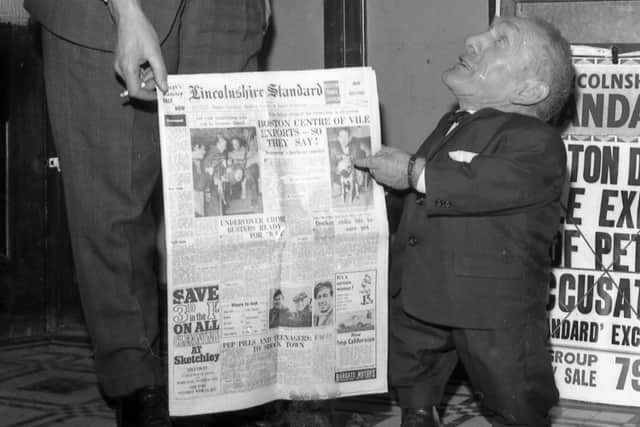 Mr Jones measured 25 inches high, more than two inches shorter than the Guinness Book of records' previous 'smallest man'.
The 64-year-old had glandular upset at the age of two and stopped growing. Both his parents had not experienced the same restricted growth.
Mr Jones was to dress as a leprechaun, complete with green suit and beard, at the town's annual May Fair.