NOSTALGIA: Summer holiday fun in Boston and more from 1972-1992
.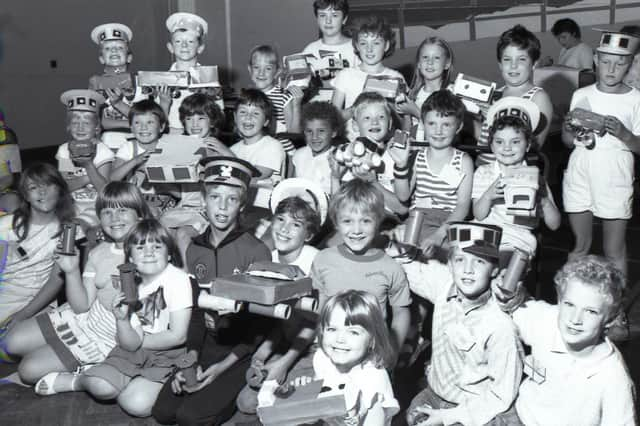 Children are pictured enjoying school holiday fun at Zion Summer Club, in Brothertoft Road, Boston, 35 years ago. The theme for the activities was the Postman Pat stop-motion animated TV series, first aired in 1981.
Here we have four photographs from the Boston Standard's archives, spanning 20 years, showing summer holiday activities (including a Postman Pat-inspired session in the '80s), a group of young dancers, and a charity rubber duck race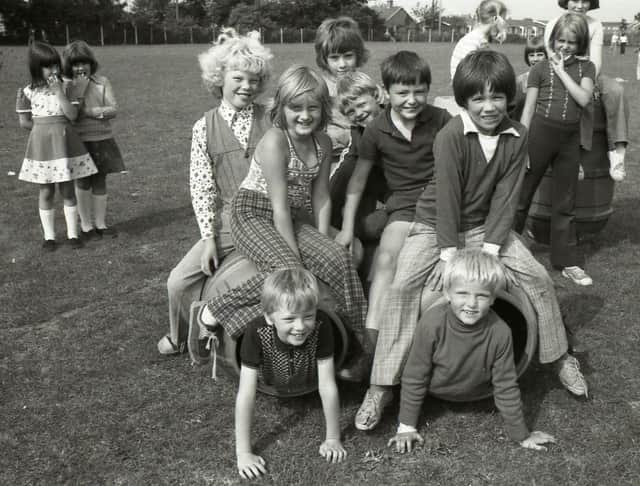 These barrels provided lots of fun for children in Kirton 45 years ago. Pictured in the barrels are Dale Burton, left, and Dean Blakey.
Members of the Gardner School of Dance, in Boston, had cause to celebrate 50 years ago after winning honours in a dancing festival. Pictured are Mandy Skinner, Maxine Stones, Donna Parker, Sharon Andrews, Michelle and Denise Pagdon, Shelly Harrington, Lesley Carter, Joanne Benton, Sheena Jackson and Helen Chamberlain.
A charity rubber duck race in Boston got a new finish line in 1992 when the ducks started floating towards the Sluice Bridge rather than out to sea.