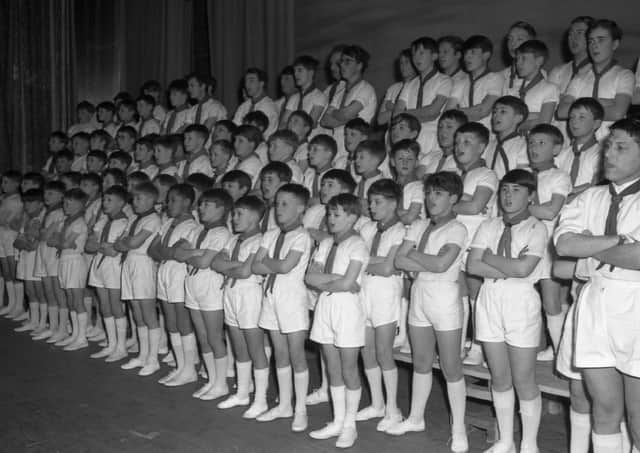 To mark the occasion, the Standard ran this photograph of scouts lining up at the town's 1967 gang show.
Gang shows – a form of variety entertainment – were popular in Boston in the 1960s.
They were performed at St George's Church Hall, Boston Grammar School Hall and at the Regal Cinema.
In those days, no girls were members of the Scouts, so boys dressed in drag to undertake the women's roles.
Work on the the 2011 show started in the previous September, with rehearsals beginning in November. Scout groups from Boston, Kirton, Fishtoft, Wyberton, Butterwick, Fishtoft, Coningsby, Heckington and Tattershall would all be involved.