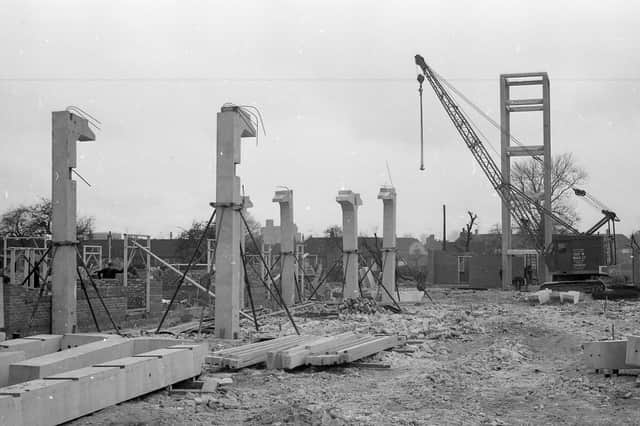 This was the scene in Robin Hood's Walk, Boston, 60 years ago as work took place on Holland County Fire Service's new fire station.
Construction had begun the previous October and was expected to be finished in the first half of 1963.
The tower on the right was due to be 50 ft high and used for fire drill and also for drying hoses, The Standard wrote.