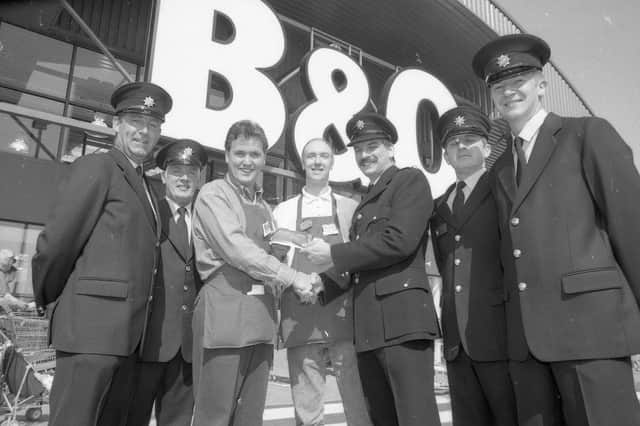 RETRO: Firefighters officially open Boston's new B&Q in 1998
​Boston firefighters were the guests of honour when the town's new B&Q store opened 25 years ago.
Published 31st Jul 2023, 16:46 GMT
Updated 31st Jul 2023, 16:53 GMT
That branch had been located off John Adam's Way, where Matalan stands today.
The fire started in a rubbish skip and was attended by 60 firefighters from Boston and around the county.
On the night of the fire, acrid smoke drifted across John Adams Way and thousands of residents in the area woke in the early hours to the sounds of cracks and bangs, which some thought were gunshots.
Firefighters investigating the cause of the fire said it could have been a discarded cigarette.
The new store, which opened on July 10, created more than 50 new jobs.
Another 25 transferred from the site in Tattershall Road that the business had been used on a temporary basis.