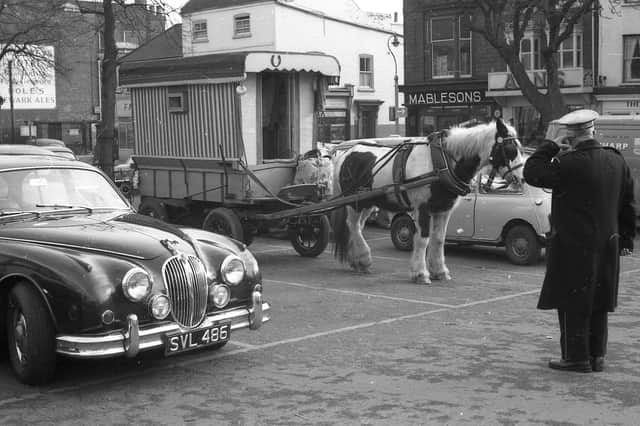 The owner of Punch and the caravan was horse-trainer Corla Mosseller, 28, of Michigan, and Totnes, Devon, who had covered 1,200 miles in a tour of the UK.
"People all over the country, especially in the North, have been wonderfully hospitable," she said. "I've had some anxious moments in lonely places, but all has turned out so far.
The biggest problem, she said, was keeping Punch shod in a land where blacksmiths were decreasing.