REVEALED: Date of old photograph of Boston and event on show now known
This photograph of Boston Market Place was shared with the Standard by Kathryn Thompson, of Barton Mills, Suffolk.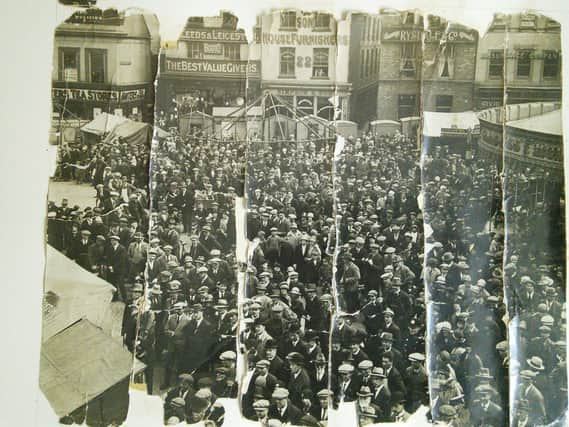 She said she found it in her parents' house in Colchester, Essex, and asked the paper if we could help identify the event and date.
Kathryn added that her great-grandfather was John Henry Hudson, telegraphist and later proprietor of the Cosy Picture House, and her great-great-grandfather was John Hudson, Boston harbour master, both of Tawney Street, and wondered if they were in the picture.
Our first thought was the proclamation of the May Fair and this view was shared by a number of readers when we made an appeal on Facebook on Kathryn's behalf.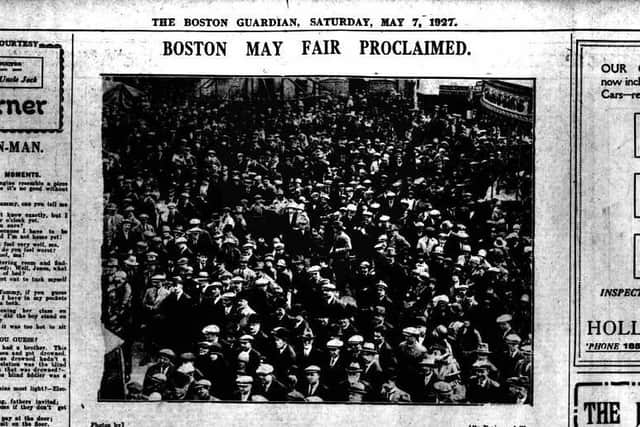 As for the year, the 1920s was the most popular suggestion – with the fashions on show helping at least one reader towards that conclusion.
We found one pointer towards the top-right corner of the photograph – a road sign which gives the A16 in one direction and a B-road in the other (most of the number is obscured by the gallopers, but it would make sense to have been the B1360 which led to the docks). The classification of roads in the UK took place in the first part of the 1920s, which at least ruled out earlier years.
However, Kathryn ultimately provided the answer. Helped by a comment on the Standard's Facebook, she managed to find a cropped version of the photograph in the British Newspaper Archives after searching under May Fair Proceedings 1920s.
The piece in the Boston Guardian revealed the picture was taken on Tuesday, May 3, 1927, during the proclamation of the May Fair.
"I suspect my family bought the photo because they are featured," she said, giving her thanks for the help she received with her appeal.