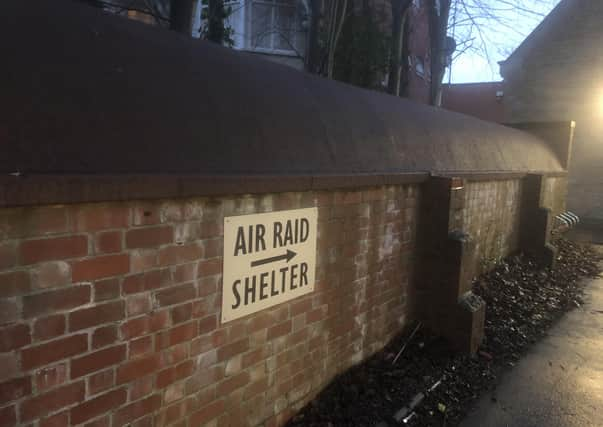 So far it has been furunished and even has mannequin figures in period costume. Part of the renovations include a glass door, special lighting, a sound system and some artefacts that the children would have actually taken into the shelters during an air raid.
Headteacher Stephen Tapley said they are now carrying out more research to plot the sites of other surviving shelters dotted around the town. He said: "We have photos of most of these and we also have leads for shelters on London Road and George Street.
"We would love to know if there are any more shelters in and around Sleaford."
Others so far on the map include North Parade, Ickworth Road, Mill View and the Sleaford Museum on Southgate.
He said: "Mary Beavis, our headmistress during the war, was awarded the Local Air Raid Precautions silver brooch for her efficiency in evacuating the children to these shelters.
"We have used the shelter to bring to life the experiences the children at the Alvey would have gone through during an air raid warning; there are two benches along each wall, it is dark and not particularly comfortable."