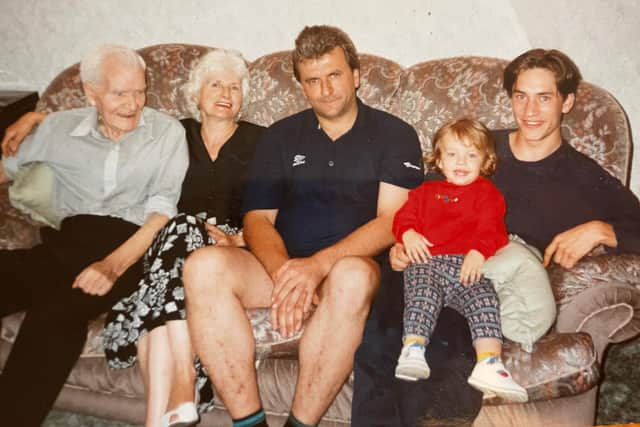 It was in 1997 when the left picture of the Daniels family was carried in the Standard.
It shows (from left) the late Cyril Kew, Hillary Daniels, Kev Daniels, Abbie Freeman-Daniels, and Robert Daniels.
The picture on the right was taken during Hillary's recent 88th birthday celebrations. She is shown on the left, with (from left) Kev, Robert, Abbie, and Abbie's son Henry.
Hillary lives in Ruskington, Kev in Digby, Rob in South Witham, and Abbie and Henry in Sleaford.