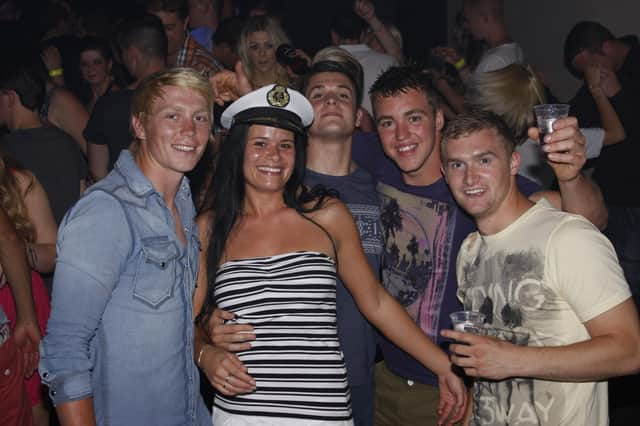 Five from the LA Cafe, Skegness, 10 years ago.
TEN YEARS AGO: Big Night Out visits LA Cafe, Skegness, in the summer of 2012
Revellers pose for the Big Night Out camera
Updated
13th Sep 2022, 2:23pm
Here we flashback to the summer of 2012 to find groups of revellers at the LA Cafe, Skegness. These photographs were all taken as part of The Standard's regular Big Night Out feature. Were you there on the night? Can you spot a familiar face?