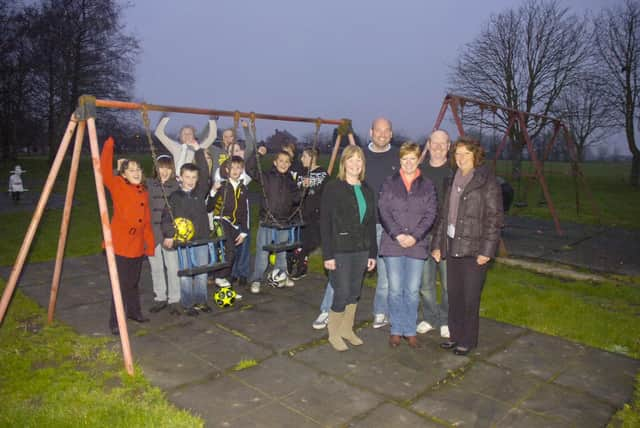 Celebrations in Fishtoft 10 years ago, with Fishtoft Playing Field Trust members (from left) Hilary Fairweather, Paul Tetther, Sonia Jackson, Phil Joyce and Jan Joyce. The grant announcement was dedicated to the late Brian Fairweather, who had been keenly involved in the project before taking ill.
Campaigners from the Fishtoft Playing Field Trust had secured the sum from WREN (Waste Recyling Environment).
As part of the project, Fishtoft Primary School pupils outlined their dream play area through drawings and letters.
The plans included new swings, a cradle swinging basket, a rumble bridge, a play tower, and adventure trails.