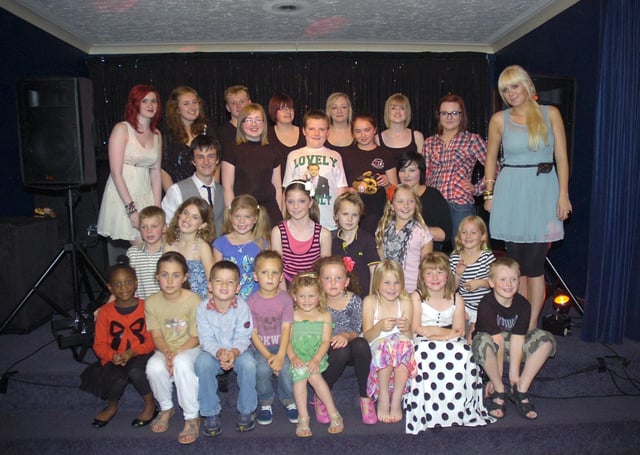 Members of The Biz Theatre School, with theatre school leader Sam Sillett (right).
The fundraiser was organised by The Biz Theatre School, in Wyberton and included various acts by members of the group.
Emily Cooper-Doig with a cast in masks.
Pictured (from left) Emily Fossitt, Amy Ball, George Damms, and Emily Cooper-Doig.