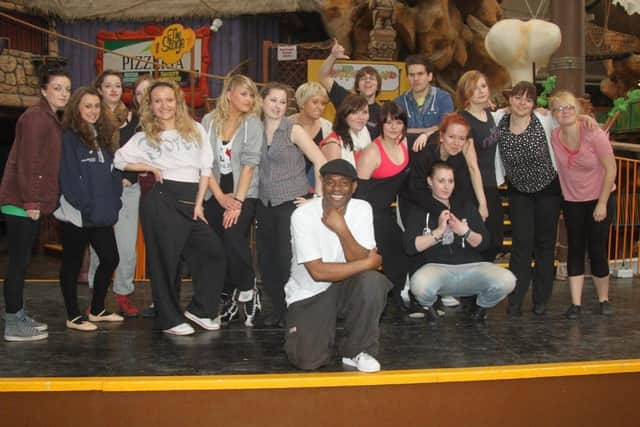 Boston College students with Tony Dent, who trained Ashley Banjo of Diversity.
More than 200 youngsters from the visual, performing arts and media department descended on Fantasy Island in Ingoldmells for the college-organised event – and were joined by about 100 local secondary school pupils.
Throughout the day, the students had the chance to explore a diverse range of creative disciplines with several activities.
These included urban art, dance workshops, live music sessions, DJ and dance music production, beatboxing, lighting tricks, live TV studio camera, green screen filming technology and photography.