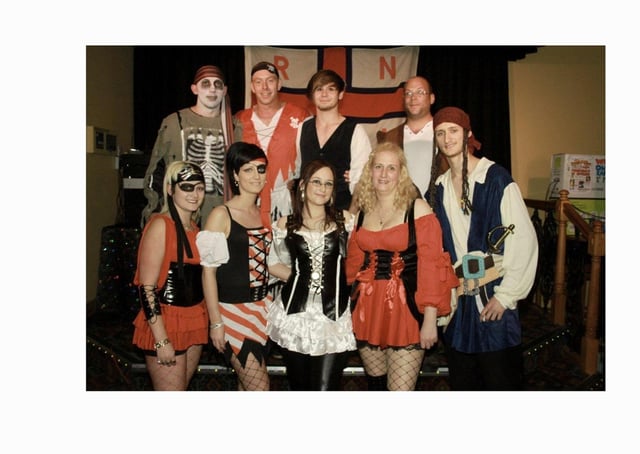 Pictured are (from left), rear, Ryan Handley, James Tiger, Bryn King, and Matt Laing; front, Kayliegh Ellis, Terri Ellis, Stacey Anne Huskisson, Sharon Hezzell, and Lewis Wass.
In keeping with the nautical theme, bar staff donned pirate fancy dress for the occasion.
The event featured musical entertainment, raffles, games and the chance to soak staff through sponge throwing.
More than £2,500 was raised for the RNLI once the evening's total was added to the proceeds of an earlier sky dive.