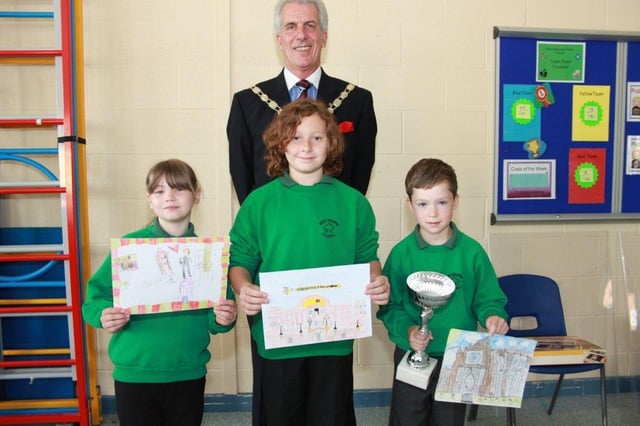 Great Steeping Primary School 10 years ago ...
Pupils from five primary schools in the Spilsby area submitted art work commemorating the wedding of Prince William and Kate Middleton.
Pictured with the Mayor of Spilsby, Coun Michael Lenton, are (from left) judges winner Melissa Bunting, junior runner-up James Barker and overall winner James Barker.
A fuller version of the same photograph.