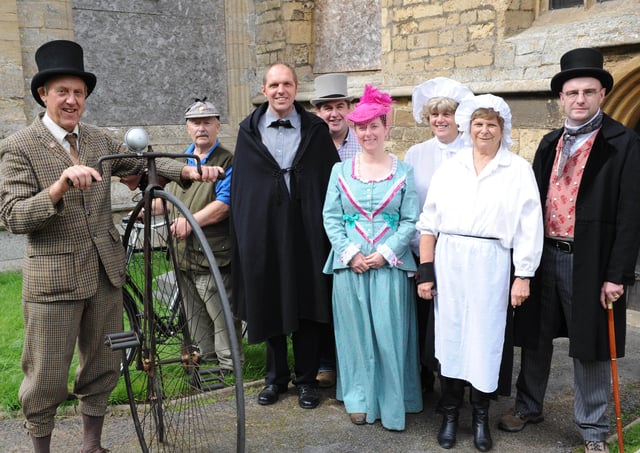 Pictured, from left, Andrew West and Brian Addison of the Boston Veteran Cycle Club with Bennington Community Heritage Trust members Kevin Pinner, Robert Bell, Kerry Francis, Irene Presgrave, Judy Crowe and Peter Aiers - Churches Conservation Trust.
More than 500 people turned out to a Victorian-themed open day at All Saints Church, where visitors could come in and have their say about how it would be used in future.
Benington Community Heritage Trust was working on turning the previously disused Grade I listed church into a multi-use community venue.
Isabel Assaly, of the Churches Conservation Trust, talks to Benington resident Harry Lee about plans for the future of the church.